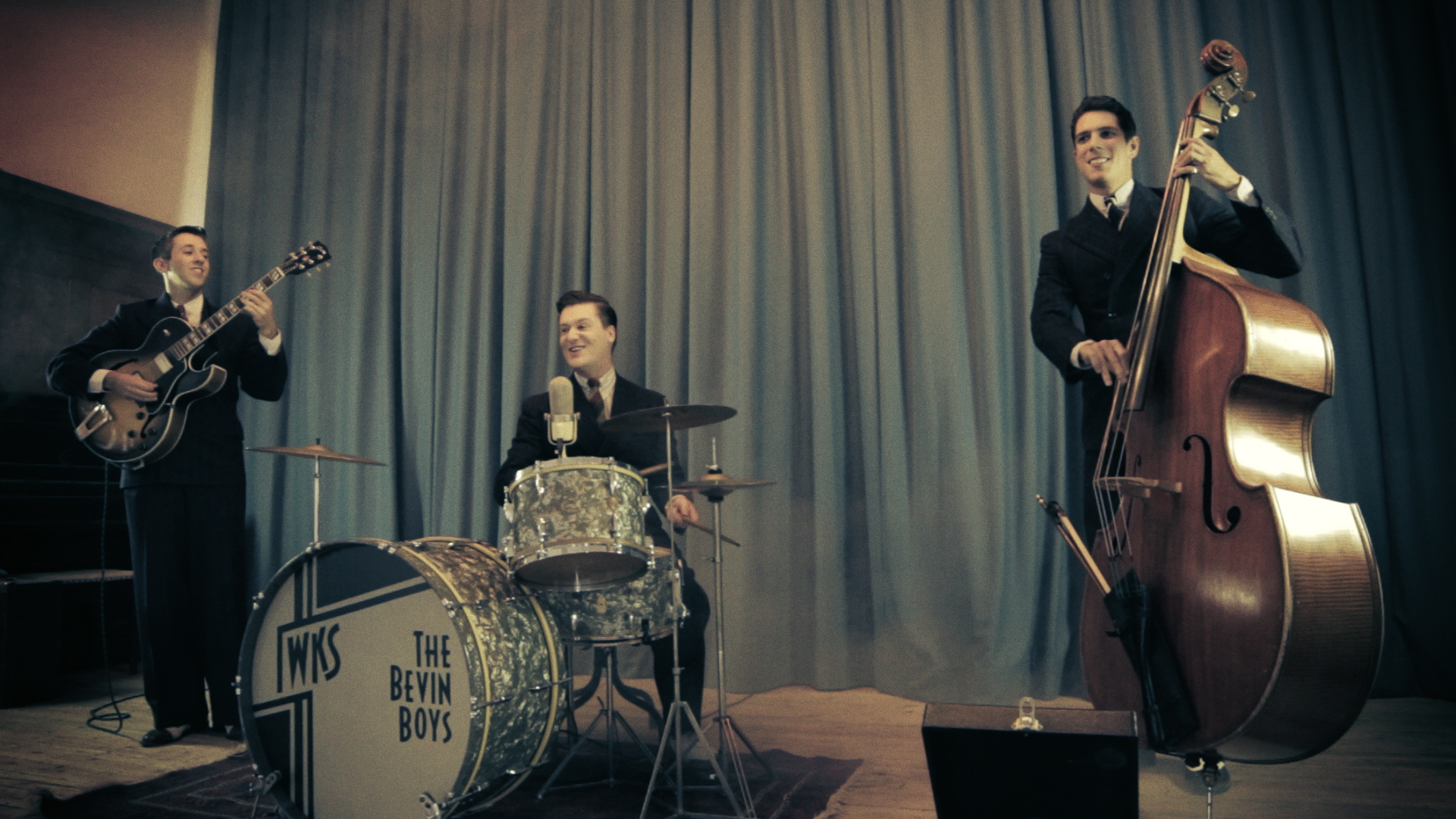 How do I book The Bevin Boys?
You can send us an email on info@bevinboys.com or a call us on 07828873071.
Do you have your own equipment?
Yes we have our own instruments, full P.A system, including mics, speakers and monitor. For large events, (over 250 people) we require a larger system that will need to be provided by the booker, agent or the venue. We can recommend sound engineers and hire companies if you require further guidance.
Do you have your own Public Liability Insurance?
As fully qualified Musicians Union members, we have liability insurance of up to £10,000,000. We recommend that all clients understand the venue's hire policies and ensure appropriate insurance cover is in place for their event.
How long will my quote be valid for?
All quotes will be sent via email (or post) and will be valid for one calendar month from the date issued.
Where are you based?
We are based in London
Do you travel?
Yes! Anywhere in world. All quotes include our travel costs unless otherwise stated. For overseas performances, we can either organise our own travel and ad this to our performance fee, or leave it to the client/agent/venue to arrange travel.
How long are your sets?
We typically recommend 2 x 45 minute sets with the trio, or 2 x 1hr sets with The Three Belles. We can feasibly offer any combination of set lengths up to an hour and a half with The Bevin Boys trio of 2 hours with The Three Belles.
Do you play recorded music between sets?
Yes – we can play recorded music through our PA for background or during the interval. We can supply an MP3 player with 1940s period music, or you are welcome to bring your own music player that uses a small phono jack to connection.
How long do you need to set up?
We request 60 minutes to set up our instruments sound check and change into costume. It often doesn't take this long, but it makes for a calm and relaxed set up. When you contact us to make an enquiry, we will ask you some questions about the location of your event so that we can plan unloading and parking, leaving plenty of time.
Do you require a deposit?
We ask for a £50 deposit on all bookings. However, on certain events where larger expenses are incurred (e.g. flights, accommodation) we may wish to negotiate some costs up front.
What costumes do you wear?
Unless otherwise requested at the time of booking, The Bevin Boys wear authentic 1940s blue or grey double breasted pinstripe suits. We also have dinner suits (tuxes or black tie) that can be worn on special request.
Do you do film/TV work?
With our genuine 1940s instruments and costume, were the perfect choice for any period drama! We've also done a fair amount of music video filming both for TV and YouTube, so we know the drill, can play the same song 100 times with a smile as required!
Do you work with brands on sponsorship or advertisement?
If you wish to discuss endorsement of your products by The Bevin Boys, please contact us at info@bevinboys.com
Do you have an agent?
We do work with agents from time-to-time, we are not exclusive to any agencies. If you have stumbled upon this website, there is no need to use an agent to book us; we are happy to deal with clients directly.
Do you work with dancers?
We have many links with lindy hoppers, jivers and swing dancers across the UK and Europe. Whether you are looking for a teacher to offer a lesson to guests at your event or a professional demonstration, we would be happy to recommend some of our friends who you can discuss this with. We can also provide some basic dance tuition for guests to give them an intro to swing dancing.
Are You On iTunes?
Yes! Please visit our iTunes page here:
Do You Have a CD?
Yes! You can purchase your very own copy of The Bevin Boys latest album from this website. Please visit our online shop here:
Are you signed to a record label?
All our material is currently released through Intermission Records Ltd. and is legally licensed with PRS and PPL for Publishing and Mechanical copyright. We actually own Intermission Records Ltd. and it's entire repertoire – we will gladly discuss working with a larger label, either to license our repertoire or manage it entirely. Please contact us via info@bevinboys.com if you