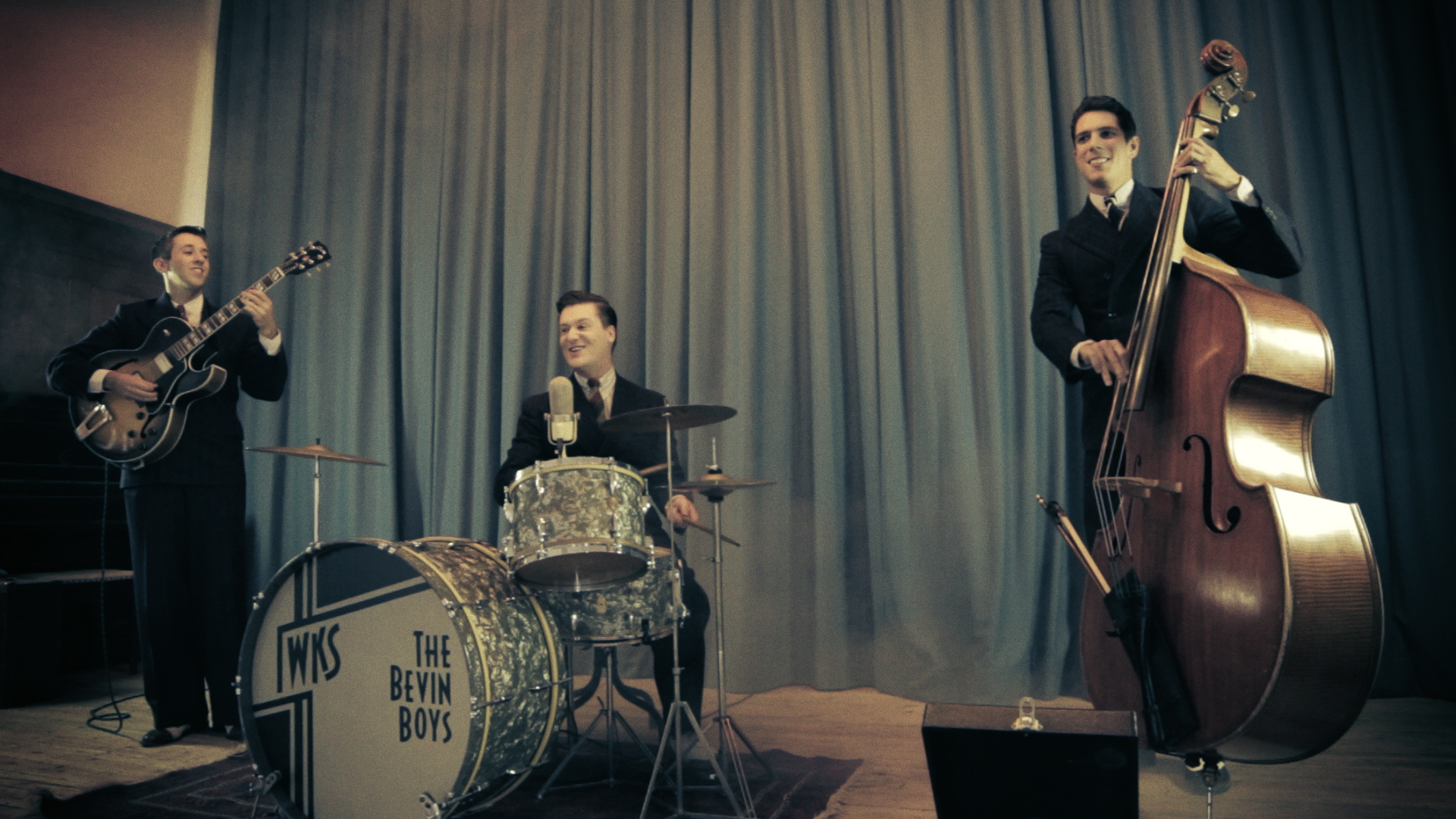 The Bevin Boys Trio
The trio is the core of The Bevin Boys; comprising vocals, guitar, string-bass and drums, this is a small band with a huge sound. The trio has performed throughout Europe and remains popular with swing dancers and listeners, vintage enthusiasts and the general public. The trio has proved small enough to suit most spaces and charismatic enough to entertain an audience of 1000s. Contact Us to see how we can can make yours an event to remember.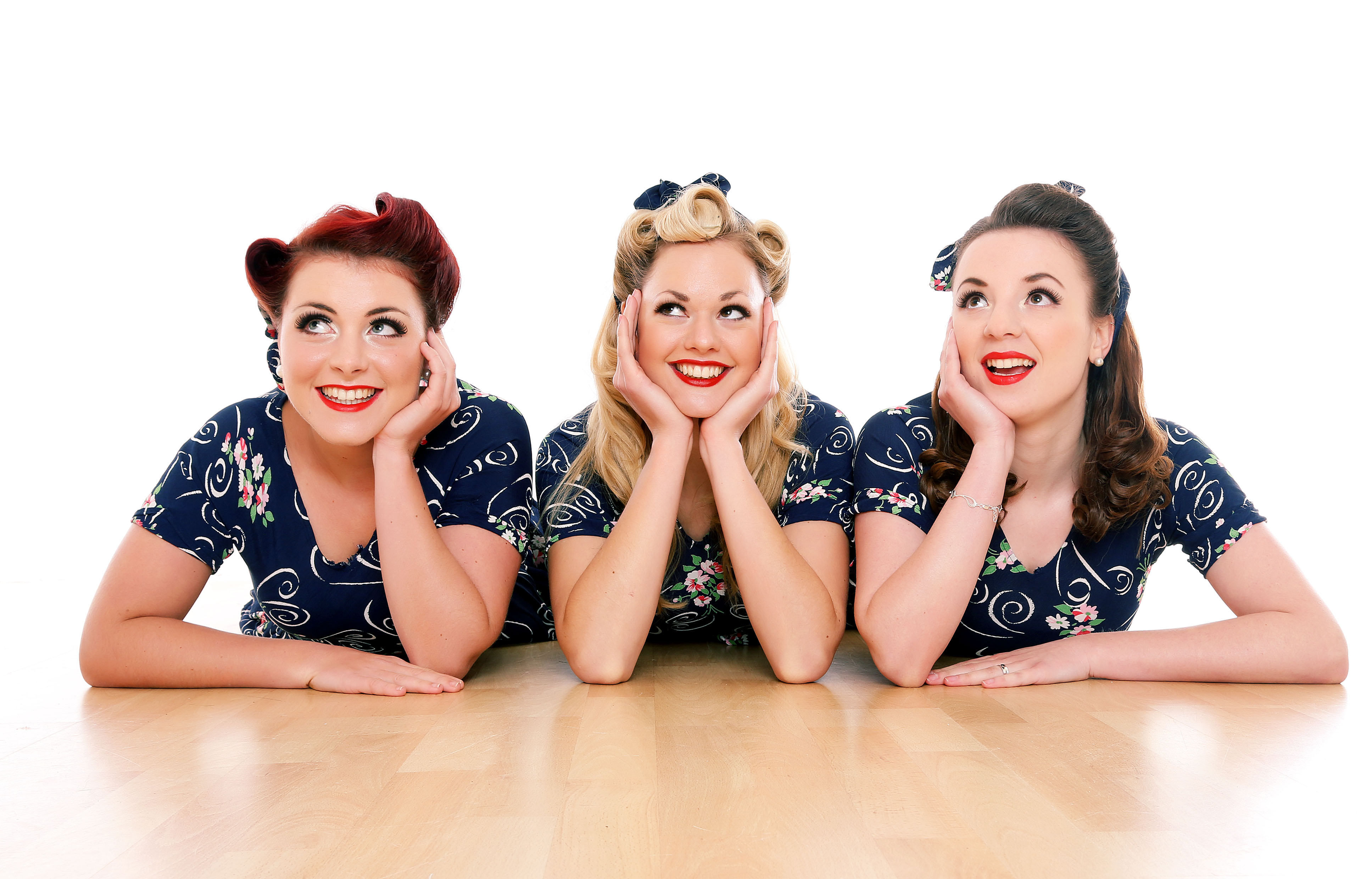 The Bevin Boys & The Three Belles
The Bevin Boys can often be see performing with their pals, Andrews Sisters inspired vocal group The Three Belles. Their combined show encompasses both male vocals, harmony trio and full backing band. With classics songs like "Boogie Woogie Bugle Boy" and In "The Mood" made famous by The Andrews Sisters, this line-up epitomises the nostalgic sound of WWII.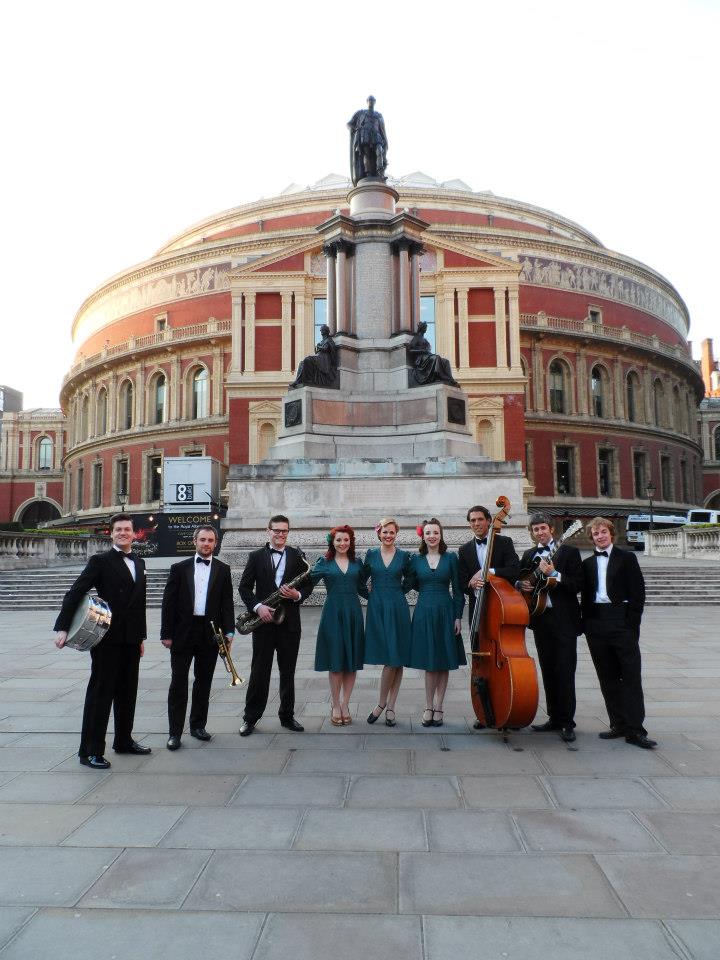 The Bevin Boys All Stars
For major events and festivals, The Bevin Boys nine-piece swing band recreates the much loved big band sound that is synonymous with Glenn Miller, Benny Goodman and the jump-jive bands of Louis Jordan and Louis Prima. Trumpet, Sax and boogie-woogie piano join the regular musicians to add to the spectacle and treat your ears to some hot jazz!